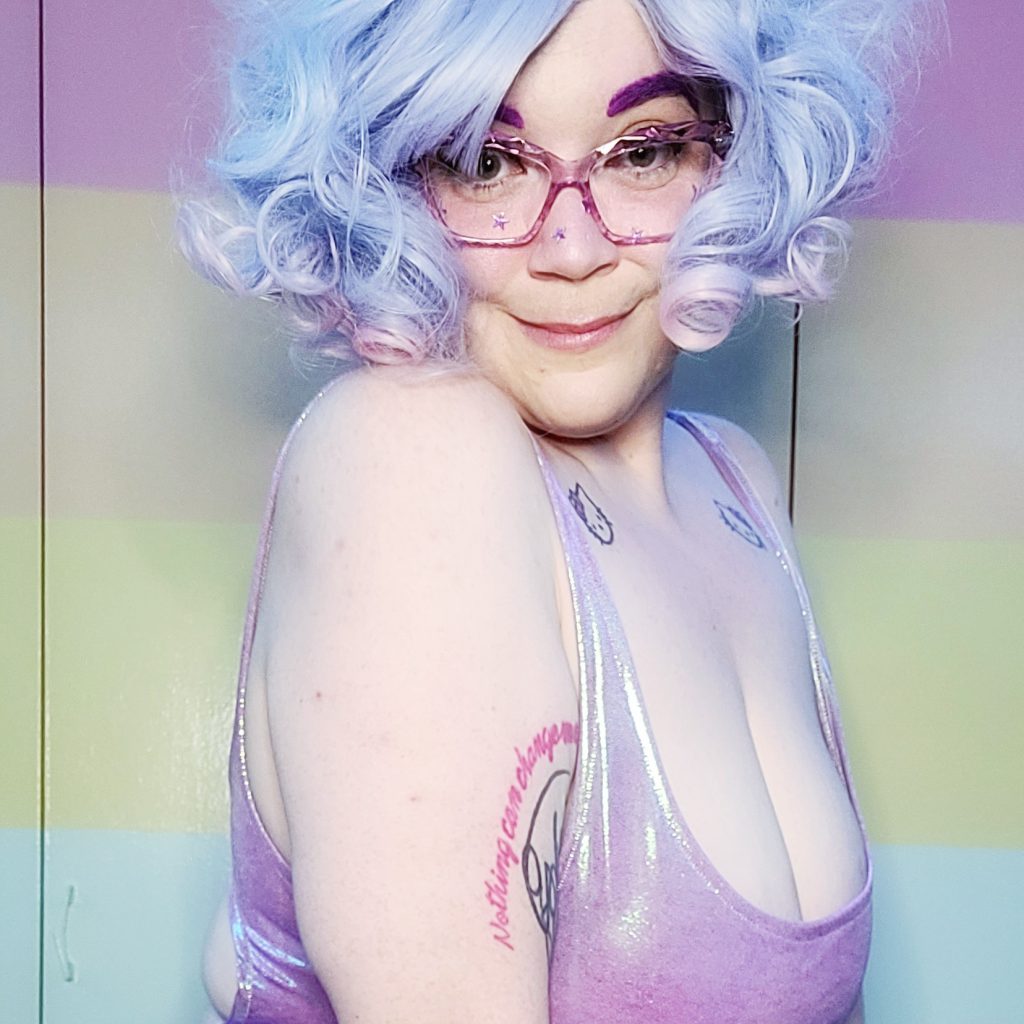 Multiply disabled queer writer, DJ, graphic designer, tarot reader, and disability consultant. If you've landed here, I'm assuming it's because you're looking for things I have worked on and ways to support me in surviving a dual pandemic apocalypse.
I'm high risk disabled, which means in the past 3 years I have seen less than 10 people in person not including my medical team, and only one of those people unmasked indoors. If you want to learn about my covid safety risk needs, check out the "pandemic" page.
As a disabled, obviously money is the best way to directly support me, but I understand we are all working hard for it and getting less of it, so on my "support" page, you will find other, non monetary ways to support me.
To find the most up to date things I'm working on, check out my social media links as those are easiest to post to from my phone!
It may take a while for all the pieces of this website to come together, as, again, disabled means I have -20 spell slots already while beginning this undertaking, but I'm hoping I'll be able to use the site as a blog for my longform writing and void screaming in the future as well.
Thank you for being here. xoxo, aggie panda.